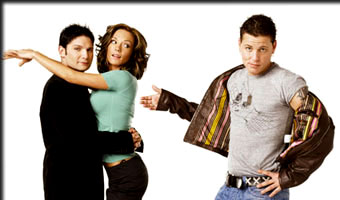 Season Two premiered on the A&E Network June 22, 2008!

The first season of THE TWO COREYS premiered on the A&E Network — July 29, 2007 @ 10:00pm (ET/PT)!

The year was 1987. On the set of an obscure vampire film, two young actors with the same name met for the first time – Corey Haim and Corey Feldman.

In a strange moment of Hollywood alchemy, an iconic partnership was born. The "Two Corey's" as they became known, became best friends and went on to star in a series of films that defined a generation.

These days, former 80's wild child, Corey Feldman, is now a non-smoking, vegetarian, animal rights activist, who has traded living on the edge for living the American Dream. He has a settled down into domestic bliss in a house in the 'burbs with his gorgeous young wife, Susie and their dog Jake.

All is peaceful in the Feldmans' world until the 20th anniversary screening of the LOST BOYS brings Corey Haim to town to crash with them for an extended stay. Haim is still single and enjoying his life with no commitments and no responsibilities and wants his old friend to come out and play.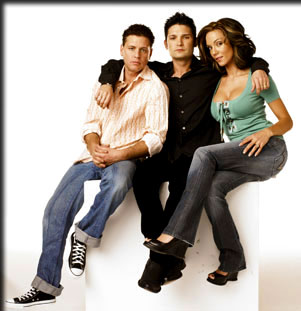 Your best friend or your wife? Fraternity or domesticity? Decency or depravity?

For every married man who has dreamed of being single, for every single man who has dreamed of settling down with the perfect wife and for every woman who cannot stand her man's friends…

Best pals, the Two Coreys are together again and there may not be room for anyone else. (Sources: A&E Network & RDF MEDIA)



Loading Counter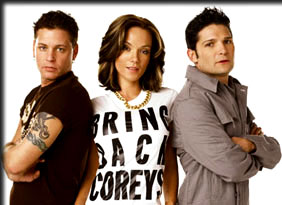 Photos Copyright @ A&E TV